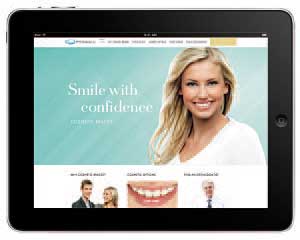 TP Orthodontics Inc, Scottsdale, Ariz, recently launched a new Web site for its Cosmetic Braces users. Customized for patients and orthodontists, the Web site offers a range of resources and information centered on aesthetic orthodontic treatment.
Patients using the site can share their stories about treatment, including before and after photos. The Web site also enables patients to request information about cosmetic braces and to locate an orthodontic specialist who is part of the company's Preferred Partners Referral Program.
The Web site for professionals emphasizes the value behind aesthetic treatment and includes information about cosmetic solutions and their role in enhancing practice growth. The site also provides professionals an opportunity to review patient cases and recommendations from orthodontists worldwide that demonstrate the results achieved with aesthetic treatment.
TP Orthodontics also offers orthodontists a free provider badge for their own practice Web site, which indicates that they provide the latest aesthetic solutions.
For more information about this and other orthodontic companies, visit our Buyer's Guide.