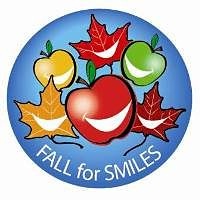 Oral Health America (OHA), Chicago, a national nonprofit organization dedicated to oral health, recently launched its annual Fall for Smiles® campaign to spread the message of the importance of maintaining a healthy smile through brushing and flossing, regular dental visits, healthy food choices, and avoiding tobacco.
Midmark Corp, Versailles, Ohio, one of the companies that have signed on to support the campaign, is sponsoring this year's Social Media Guide which provides tips on how to successfully promote Fall for Smiles through social media. The guide can be found on the campaign Web site.
Denticator Inc, Earth City, Mo, another company supporting the campaign, is sponsoring this year's Smile Contest, which invites orthodontic and dental offices to submit photos of the office team and/or their patients showing how they keep their smiles healthy at home or the office. Three winners will receive a prize package from Denticator which includes Zooby stuffed animals, a bag of Zooby prophy paste, and a 100-count box of Zooby Angles. Photos can be submitted via OHA's Facebook page or by email through October 31, 2012. For more information about the Smile Contest and Fall for Smiles, visit the campaign's Web site here.