By Ken Fischer, DDS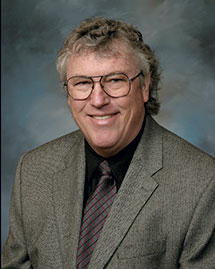 The paradigm of the practice of dentistry today is being remodeled by many influences: a depressed and oppressive national economy, significant technological advancements, increasing numbers of dental graduates and decreasing numbers of retiring dentists, and the manner in which new dentists are beginning their young careers. The effect of these influences, in many cases, is to re-focus the dentists' motivation from "thriving" to "surviving" and changing the business model by which dentists provide care to their patients. Increasingly, dentists are offering more services to their patients.
The orthodontist and other dental specialists are no less affected than their general dental brethren. Current consensus suggests the number of referrals from general dentists to the specialists is decreasing as general dentists seek revenue sources to support the financial well-being of their practices. Experiencing fewer referrals and reduced new-patient exams due to the limitations imposed by the poor economy, specialists, too, are exploring ways to reinforce their individual sagging economies.
Historically, conventional orthodontic practices have not offered services such as extractions, restorative procedures to enhance the retention of the orthodontic treatment, laser-assisted gingival alterations, or employing an in-house dental hygienist to monitor the oral hygiene of orthodontic patients. Today, these services and procedures are being considered as additions to the contemporary scope of orthodontic practice. There is reasonable support for both sides of the argument to expand the scope of orthodontic practice to include these services and procedures. (An introduction to this discussion must include a disclaimer that I'm not aware of any restrictions imposed by the laws of states requiring specialists to practice under the regulation of "specialty licensure." Therefore, the assumption here is that the specialist and the general dentist practice under the same regulations, and that the employment would not be in a multidiscipline practice.)
For the purpose of this article, let's consider the pros and cons of employing a dental hygienist in an orthodontic practice.
The Orthodontist's Mind-set
When I ask my orthodontic colleagues, "Why don't you employ a dental hygienist in your orthodontic practice?", almost to a person the response is, "I don't want to upset my referring doctors." This fear is founded in the assumption that the referral would stop referring orthodontic patients because they would be concerned the orthodontist would "steal" the oral hygiene services away from their practice. A reasonable rebuttal question could be, "Should an orthodontist not refer a patient to a general dentist out of fear that the GP may offer the patient orthodontic treatment?"
Perhaps it's time that orthodontists and other specialists form a more contemporary paradigm based upon the evolving referral behavior prevalent in dentistry today. Just as general dentists are being encouraged to expand their scope of practice to include more revenue-producing procedures such as orthodontics, orthodontists should be admonished to re-evaluate the risk/reward benefits of expanding the scope of their practices.
The General Dentist's Position
Dr JJ is a general dental neighbor of mine. When I asked him what he would think if I told him I was going to hire a dental hygienist, he said, "Well, I certainly wouldn't want to lose the source of income my hygiene patients provide my practice, but I don't believe it would be unethical for an orthodontist to employe a hygienist. The challenges we face in today's economy necessitate that the dentist, as a businessman, must preserve and nurture all opportunities to maintain the financial health of their practice … any threat would come with some concern."
Dr JJ also ranks another consideration as equally important. According to him, there is a phenomenon of "bonding" that occurs between patients and the doctor and/or the dental practice; during repetitive visits, the patients develop a sense of connectedness to the practice. "If a patient begins to make a series of appointments with other dentists or specialists, that connectedness is diminished and the patient may decide to transfer it to another practice."
The Dental Hygienist's Opinion
I asked one of my former employees, who is about to complete her dental hygienist training, if she or any of her colleagues would feel it strange being employed by an orthodontist. She said she wouldn't and didn't think any of her fellow hygienists would either, as long as they could respect the treatment and professionalism of her employer.
Having worked in my orthodontic practice as a chairside assistant, she feels strongly that a dental hygienist could be a valued member of an orthodontist's team. In addition to monitoring the oral health care program for the practice, she suggests a dental hygienist treating orthodontic patients would be more sensitive to the issues surrounding the cleaning of teeth with bonded attachments, reducing the number of patients returned to the orthodontic practice after a cleaning with multiple loose brackets or fixed retainers due to overaggressive application of a curette or ultrasonic scaler.
My nouveau dental hygienist friend also astutely pointed out to me how much more convenient it would be for the patient and/or parent to not have to make multiple additional appointments to have their teeth cleaned outside the orthodontic practice, delaying the progress of orthodontic treatment. An in-house dental hygienist could address recognized oral hygiene issues and save the patient and parents the inconvenience of having to schedule cleaning elsewhere, thereby shortening the total treatment time.
The Business Model
When orthodontists are asked to consider expanding the scope of their practice by providing restorative procedures, a common caveat frequently added is that those procedures must be limited to enhancing the retention of the orthodontic treatment. If an orthodontist hires a dental hygienist, should the orthodontist only use the services of the dental hygienist for the practice's orthodontic patients, or should the dental hygienist's services be made available to anyone desiring them? Should access to the practice's dental hygienist be denied to the family members of orthodontic patients? To others? Reason suggests that the best utilization of the hygienist's time and services would be keeping her chair occupied.
Perhaps the hygienist could also perform as a chairside assistant, treatment coordinator, or in another position. Many dental hygienists have had prior experience in an orthodontic practice. Just as an orthodontist's experience performing general dental procedures, whether just in dental school or while practicing as a general dentist for some time, adds to his expertise as a specialist, any previous experience in an adjunctive role in the orthodontic practice could enhance the dental hygienist's participation in an orthodontic practice.
Should the dental hygienist be compensated on an hourly basis? A per-day basis? Or should her or his compensation be made per patient treated or procedures rendered? Will the fee for the hygienist's services be built into the total orthodontic fee, or will that fee be connected directly to only the procedures performed?
Of course, as a sound business practice, the production realized by these additional procedures should surpass the cost of employing a dental hygienist. Most likely, the hygienist will require a dedicated area (an appropriately equipped chair and/or room) in which the hygiene services will be provided. The employer must weigh all of the factors related to this specialized employee's presence and evaluate the actual return on investment.
The Contemporary Practice Paradigm
The factors exerting pressure on the financial health of orthodontic practices today are being felt more strongly in some regions of our country than others. However, there is no question that the fingers of these influences are extending out to grasp more, once untouched, practices as time goes by. The traditional acceptance of the orthodontists' scope of practice is being challenged by some as a reasonable response to those factors threatening their livelihood.
This challenge does not require that the scope of practice be redefined or cast aside. Currently, the scope of practice is defined by the "educational standards" by which an orthodontist is trained, including dental school and the specialty program. What does need to change is the orthodontists' paradigm of which services they are willing to provide to their patients. These services might include procedures traditionally allocated to the general dentist.
The addition of a dental hygienist to the orthodontic team is an ethical and appropriate business concept which has been given the "cold shoulder" because of the orthodontists' respect for their referral relationship with general dentists. Today, that respect seems to be unilaterally honored predominately by orthodontists. Employing a dental hygienist does not necessarily mean that orthodontists are disrespecting the long-honored relationship with general dentists. It should simply be seen as a positive, responsible strategy exercised against the lugubrious conditions many orthodontists are currently experiencing.
---
Ken Fischer, DDS, is in private practice in Villa Park, Calif. He is a guest lecturer at UCLA and Loma Linda University. He can be reached at df@nullkenfischerorthodontics.com.