Newsbites
ClassOne Unveils Ixion Instruments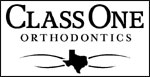 ClassOne Orthodontics recently introduced Ixion, a new line of orthodontic instruments that provide maximum comfort for patients.
"The instruments are not new, but the technology is," says Kenny Gallagher, ClassOne Orthodontics' president. "In addition to our patented streamline design, all instruments have a box joint that provides reliable, smooth action and ensures the tips align perfectly every time."
Made from German surgical steel, Ixion products includes the Distal End Cutter with TC, the Long Handled Distal End Cutter with TC, and the Flush Cut Distal End Cutter with TC. Additionally, the instruments incorporate carbide inserts in all cutting edges, providing additional strength and sharpness. For more information, go to www.classoneortho.com or call (806) 343-5291.
Survey Says Dentists Want to be Better at Business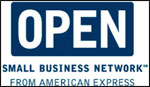 According to the Medical Practice Monitor by Open from American Express, balancing the practice of dentistry and the role of business owner is a challenge for America's dentists. "Dentists are largely undeterred by the challenges of having to juggle the practice of dentistry with their role as business owners," says J. Max Reiboldt, CPA, dental practice management consultant and CEO of the Coker Group. "Only one in 10 say they would not have opened their own dental practice if they fully understood the business challenges of running a practice when they began their careers. Growth is a top priority for them, and dentists appear to be focused on ways to more efficiently run their practices, especially in managing cash flow."
According to thesurvey, one in five dentists in private practice says maintaining a dualrole as dentist and business owner is extremely challenging; and virtuallyall (96%) say it's extremely important for dental students to learn business skills in dental school.
Nearly half of those surveyed (49%) report spending at least oneworking day each week managing the business of their practice. Many citedthe need to better develop their own business skills, including humanresources, business management, marketing, and investments.
Respondents also aspired to having more time to practice dentistry rather than running the business. They said they would spend this extra time in a variety of ways, including taking personal recreation time, reading more medical literature, spending more time with existing patients, and increasing participation in dental meetings and education.
To fuel the growth of their practices in the next 6 months, dentists who participated in the survey said they plan to expand overall productivity and patient base, manage the rising cost of staffing expenses, purchase equipment, and manage cash flow.
For complete survey results, call Whitney Wasserman at (212) 481-7000 x613.
Chicago Dental Meeting to Feature Displays and Discussion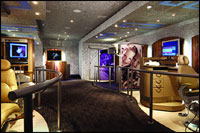 More than 30,000 dental professionals from throughout the world are expected to attend the Chicago Dental Society's 2005 Midwinter Meeting, which will be held from February 24 to 27 at McCormick Place in Chicago.
Organizers expect 594 exhibitors from 46countries. The meeting will also mark the Midwest debut of The DentalOffice of Tomorrow–Today, a futuristic, fully operational dental office from Henry Shein Inc and the American Dental Association. The exhibit will allow attendees to see how technology integrates into two real operatories, with a focus on hygiene, diagnostics, and treatment.
Another highlight of the meeting will be anaudience-directed panel discussion with renowned clinician GordonChristensen, DDS.
For more information, visit www.cds.org/mwm.
Kodak Launches New Service Plan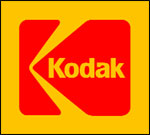 Kodak Dental Systems Group now offers The Advantage Plan program to practices that purchase either Kodak 8000 Digital Panoramic or 8000C Digital Panoramic and Cephalometric Systems.
"The Advantage Plan program gives our customers a way to maintain their Kodak equipment proactively," says David Gane, DDS, vice president of dental imaging at Kodak's Dental Systems Group. "It gives them extra peace of mind."
Under the terms of the new service plan,practices will receive regular maintenance and system updates, unlimitedtoll-free phone support, and guaranteed response times if on-site servicingis needed. The plan also supplements the basic warranty that is includedwith the purchase of all Kodak digital radiography systems.
For more information, call (800) 944-6365 or visit www.kodak.com/dental.